Un seul système puissant et simple pour créer le bien-être total
Le système intégratifdu bien-être permet aux praticiens médicaux et de santé alternative de restaurer rapidement et facilement la santé du client grâce à notre processus exclusif à 4 étapes :
(Ré)évaluation
Régénération
Ré-encodage
Reconstruction
Contrairement à d'autres services ou produits de santé, ce système unique vous permet d'analyser et de corriger l'état du bien-être du corps parce qu'il vise les 3 facteurs essentiels de la santé : information, énergie et biochimie.
En savoir plus sur Le système intégratif du bien-être.
Watch the NES Health demo
Take a closer look at how the NES Health Total WellNES Program can deliver groundbreaking results for you, your practice and your client. Register to access the video NOW!

"Over the last few months we have integrated NES products into our practice and used them with our clients - and we have already experienced remarkable results."
Thomas Marquardt, Physiotherapist & Osteopath

Le premier jour où j'utilisais le système de santé NES Health, j'ai vu sa précision et j'étais extatique. Il est non invasif, immédiat et extrêmement complet
Jason Siczkowycz ND praticien NES agréé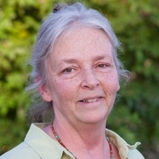 J'ai des appareils incroyables dans ma clinique, mais je suis vraiment ravie du NES miHealth. Il est étonnant.
Catherine Willner, M.D. neurologiste et fonctionnaire médical en chef, Nura Life Sciences Corporation
NES Health conduit le monde dans la santé holistique. Nous avons commencé notre voyage il y a 11 ans par une humble question...
Inspirés de cette question, nous avons travaillé inlassablement pour créer notre système intégratif du bien-être qui restaure la santé à trois niveaux de l'être humain : information, énergie et biochimie. Nous avons également créé le premier appareil de scanning à distance, combiné avec un programme de revente abordable permettant à tout le monde, quelle que soit sa maladie ou son immobilisation, de recevoir des services et produits de santé dans l'ambiance confortable de son logement (à partir de 2014).
Apprenez davantage sur NES Health et notre mission ici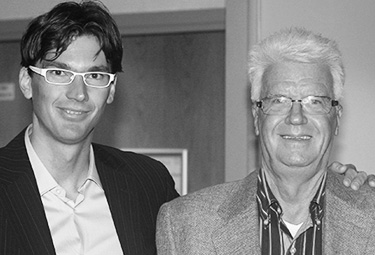 HERE ARE JUST A FEW OF THE MANY BENEFITS OF THE TOTAL WELLNES SYSTEM, BIO-FEEDBACK, PEMF AND INFORMATION THERAPY:
ProVision returns recommended protocols to stimulate
the client's innate self-healing ability.
PEMF therapy reduces pain and speeds up healing
by stimulating stem cell production.
Regenerates damaged and diseased tissue.
Resolves performance issues in healthy people
and aids recovery after injury or illness.
Relieves soreness, stiffness, arthritic conditions,
ligament, tendon, muscle or bone injury.
Improves circulation - not by increasing heartbeat
or blood pressure - but by opening and dilating arteries
and capillaries. This also reduces swelling.
It's backed by more than 30 years of
scientific research and over a decade of human studies.
It's also widely used in the treatment
of bone fractures and torn tendons.
Enhances the synthesis of protein cells,
allowing the body to take advantage of all protein available.
Penetrates deep to relieve muscle soreness.
Increases cellular level of oxygen absorption.
Studies have shown O2 partial pressure increased 200%.
Infoceuticals help to restore the body's
balance and stimulates specific healing responses.
Keeps your clients supple, relaxed and fit.
DISCOVER HOW THE TOTAL WELNESS SYSTEM EXPANDS YOUR PRACTICE BY DELIVERING ASTONISHING RESULTS FOR YOU AND YOUR CLIENTS.
Registered practitioners ALSO receive:
Introductory Course on Bioenergetics
Webinar by Harry Massey about The Human Body-Field: The Greatest Discovery Since DNA

EBOOK Mastering Information and Energy by Harry Massey

And much, much more!
Register above for our demo and see the award-winning documentary, The Living Matrix, free!