Livres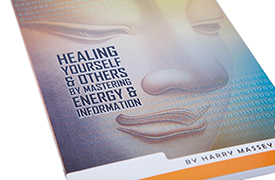 Healing Yoursellf and Others by Mastering Energy and Information
par Harry Massey
Dans ce livre, Harry Massey, visionnaire, entrepreneur, CEO de NES Health et réalisateur du film révolutionnaire sur la nouvelle science de la guérison, le Living Matrix (www.livingmatrixshop.com) et Choice Point : Align Your Purpose examine comment nous sommes capables de guérir nous-mêmes et d'autres grâce à la maîtrise de l'énergie et de l'information.
Massey présente la nature de la réalité et suggère que nous sommes capables de maîtriser la vie grâce à ses cinq principes de base. Ce livre intelligible se termine par la vision de Massey prévoyant un nouveau type de santé disponible à tout le monde.
Si vous voulez avoir une copie en format pdf de ce livre, veuillez remplir ce questionnaire.
Watch the NES Health demo
Take a closer look at how the NES Health Total WellNES Program can deliver groundbreaking results for you, your practice and your client. Register to access the video NOW!